Discovering the Best Deals on Imported Laptops and Accessories at Ibhejo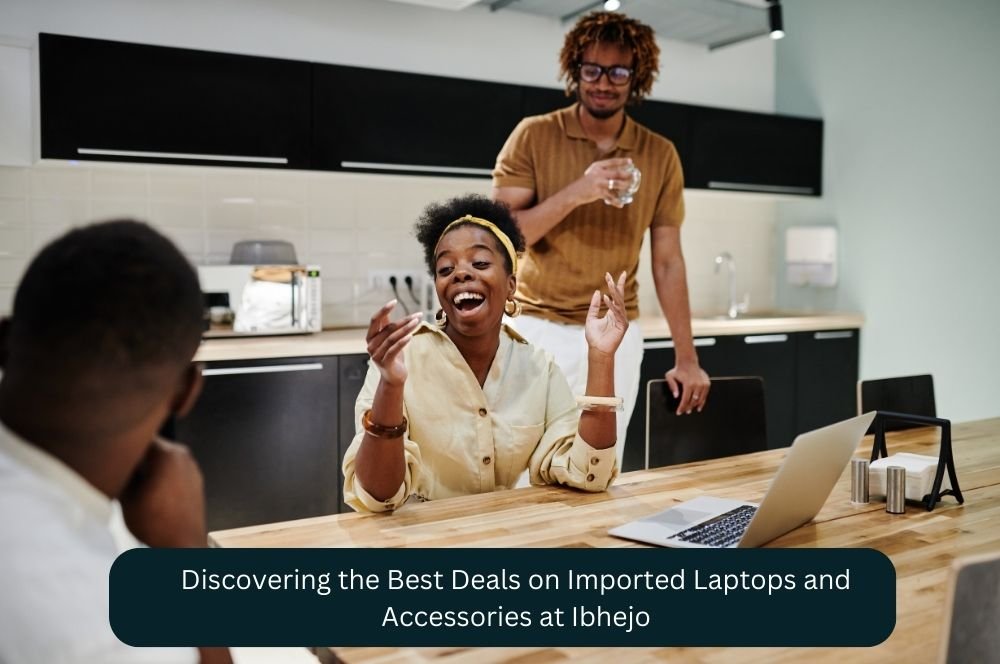 In today's digital age, laptops have become an essential part of our lives. Whether you're a student, a professional, or simply someone who enjoys staying connected and productive on the go, a reliable laptop is a must-have. However, finding the perfect laptop that meets your needs and budget can be a challenging task, especially if you're looking for imported models. That's where Ibhejo comes in – your one-stop destination for discovering the best deals on imported laptops and accessories in India.
Ibhejo.com: Bringing USA-Imported Products to India
Ibhejo.com is an e-commerce platform that specializes in bringing high-quality USA-imported products to the Indian market. Founded with the mission of making international products accessible to Indian consumers, Ibhejo has become a trusted name in the world of online shopping.
One of the standout categories on Ibhejo.com is laptops and laptop accessories. They offer a diverse range of laptops from renowned brands, catering to various preferences and requirements. Whether you're looking for a powerful gaming laptop, a sleek ultrabook for business, or a budget-friendly option for everyday use, Ibhejo has you covered.
Why Choose Imported Laptops from Ibhejo?
International Brands: Ibhejo offers laptops from globally recognized brands such as Dell, HP, Lenovo, ASUS, Samsung, and more. You can browse through a wide selection of models that might not be readily available in local stores.
Quality Assurance: When you shop at Ibhejo, you can rest assured that you're getting authentic, brand-new products. They source their items directly from the USA, ensuring top-notch quality and performance.
Competitive Pricing: Despite being imported, Ibhejo manages to offer competitive prices on their laptops and accessories. You'll often find deals and discounts that make imported laptops more affordable than you might expect.
Variety of Choices: Whether you prefer Windows or macOS, gaming or productivity, Ibhejo's inventory caters to a diverse range of preferences. You can compare different models, specifications, and price points to find the laptop that suits you best.
Warranty and Support: Ibhejo ensures that their imported laptops come with the necessary warranties and customer support options. This means you can shop with peace of mind, knowing that you're covered in case of any issues.
Accessorize Your Laptop
In addition to imported laptops, Ibhejo.com also offers a wide range of laptop accessories to enhance your computing experience. From laptop bags and backpacks to laptop chargers, external hard drives, and high-quality headphones, you can find all the accessories you need to complete your setup.
Shopping Made Easy
Shopping at Ibhejo.com is a hassle-free experience. Their user-friendly website allows you to browse, compare, and make informed decisions about your laptop purchase. The website also features detailed product descriptions and customer reviews to help you make the right choice.
Conclusion
If you're in the market for imported laptops and accessories in India, look no further than Ibhejo.com. With a commitment to quality, competitive pricing, and a diverse range of products, Ibhejo has established itself as a reliable destination for tech enthusiasts and professionals alike. Discover the best deals on imported laptops and accessories, and elevate your computing experience with the help of Ibhejo.com. Your dream laptop is just a click away!