Experience the Essence of USA: Premium Body & Bath Products Now in India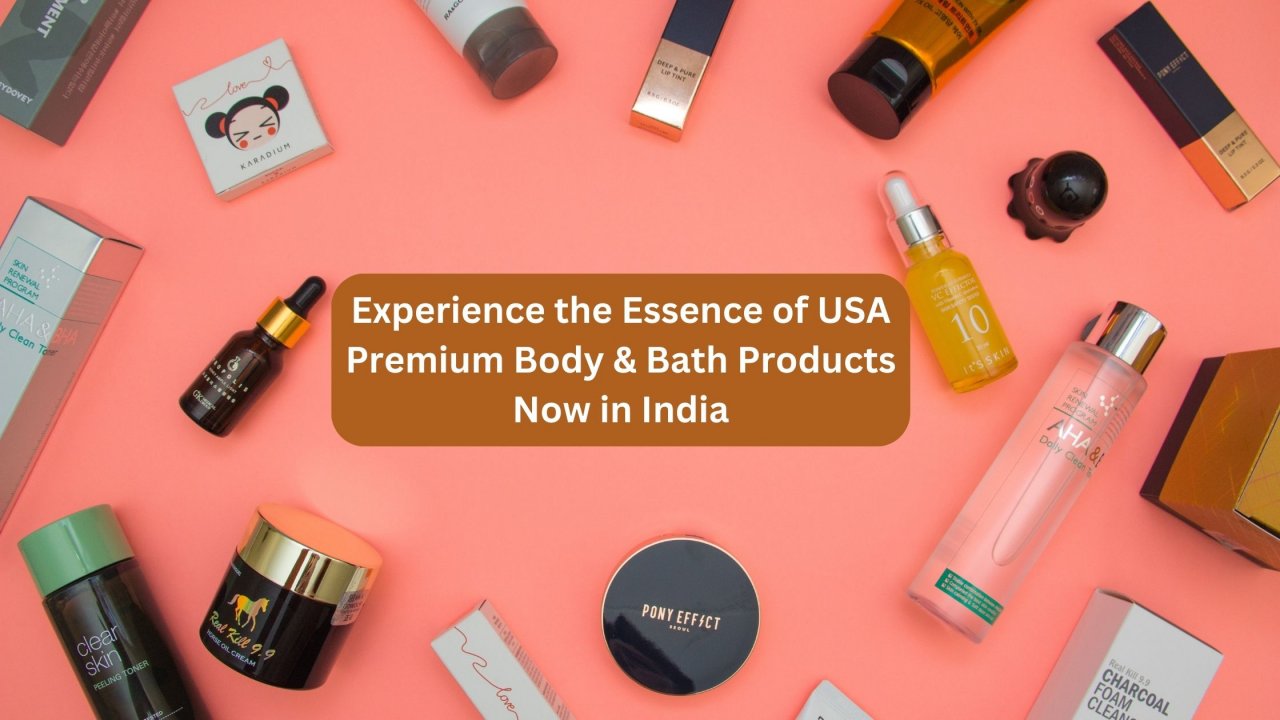 In a world driven by globalization and an ever-expanding market for beauty and wellness products, the quest for the best quality has become paramount. For many, the allure of American-made body and bath products is undeniable. From luxurious lotions to rejuvenating scrubs, the United States has a reputation for producing some of the finest personal care items in the world. But, what if you could access these premium products without leaving the comfort of your home in India? Enter IBhejo.com – your gateway to the essence of the USA's top body and bath products right here in India.
The Allure of American-Made Products
The United States is renowned for its commitment to quality, innovation, and safety in the production of personal care and beauty products. American brands invest heavily in research and development, ensuring their products are not only effective but also safe for consumers. The allure of American-made body and bath products lies in their dedication to using the finest ingredients, rigorous testing, and adherence to the highest industry standards.
Why Choose IBhejo.com?
IBhejo.com is India's premier e-commerce platform for importing top-quality products directly from the United States. With a mission to bring the essence of the USA to Indian consumers, IBhejo.com offers a wide range of premium body and bath products that are otherwise challenging to find in the Indian market.
Unparalleled Variety: At IBhejo.com, you'll find an extensive selection of body and bath products, including but not limited to, lotions, body washes, bath bombs, scrubs, and more. From iconic American brands to hidden gems, we've curated a collection that caters to all your personal care needs.
Quality Assurance: We understand the importance of quality and safety when it comes to personal care products. IBhejo.com ensures that all the products available on our platform meet the strictest quality standards, giving you peace of mind with every purchase.
Convenience: No need to travel thousands of miles to experience the best of American body and bath products. With just a few clicks, you can have your favorite items delivered straight to your doorstep anywhere in India.
Authenticity Guaranteed: IBhejo.com sources products directly from reputable American suppliers, guaranteeing that you receive genuine, authentic items.
Customer-Centric Approach: We take pride in our commitment to customer satisfaction. Our user-friendly website, secure payment options, and responsive customer support ensure a hassle-free shopping experience.
Must-Try American Body and Bath Brands
Bath & Body Works: Known for their delightful fragrances and innovative products, Bath & Body Works offers a wide range of body lotions, shower gels, and scented candles that have become favorites worldwide.
The Ordinary: If you're looking for science-backed skincare solutions, The Ordinary is your go-to brand. Their products are revered for their simplicity, efficacy, and affordability.
Eos: Eos is known for its cute and convenient lip balms, hand creams, and shaving creams, offering both effective skincare and aesthetic appeal.
Aveeno: Aveeno's gentle, dermatologist-recommended products are perfect for those with sensitive skin. Their oat-based formulations soothe and nourish the skin.
Conclusion
With IBhejo.com, you no longer need to dream about experiencing the essence of the USA's premium body and bath products. It's now a reality, as we bring the best of American-made personal care items right to your doorstep in India. From trusted brands to a wide variety of products, you can now elevate your self-care routine and pamper yourself with the finest quality items. Say goodbye to the hassle of international shipping and customs, and say hello to a world of luxury and indulgence, all made possible through IBhejo.com. Experience the essence of the USA today!